Generate a Steady Flow of Online Sales
with our Thrust Email Marketing Program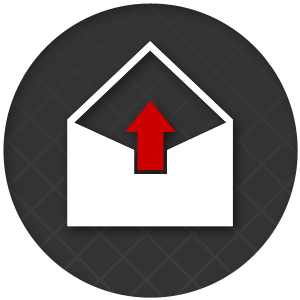 We can double the productivity of your current emails with our proven email marketing strategy for:
generating more sales
promoting your top products
introducing new products
reducing excess inventory
testing offers and promotions
Let us design a custom Thrust Email Program for your company that will do all this and more. Emails are the easiest way to increase your business.

---
The purpose of a Thrust Email Program is to maintain a constant and focused communication stream with your customers
Most companies send emails to their customers because they've been told what a powerful marketing tool it is. But, not all have been satisfied with their results. The most successful actually take the time to formulate a comprehensive email marketing strategy and deployment plan. And that's what makes the difference between ho-hum and stellar results.
We do all the work for you
Look back at past results
The development process for a successful Thrust Email Program begins with a thorough review of what has been done in the past to determine what worked and what didn't.  We then formulate a plan which will build on your strengths and continue to explore new ways to increase overall sales and conversion rates.
Develop a Testing Plan
We will lay out a strong 3-month plan that will allow you test all of the following:
Effective templates
Various propositions
Product positioning
Segmentation
Creative approach
Timing
Frequency
With the results of this testing plan you can build a detailed plan for each quarter, knowing it will be adjusted as you learn from the testing process. Most companies don't mail nearly enough and we'll recommend greater frequency for your best buyers, and during your peak buying times such as the holiday season.
Create campaigns and promotions
We will build a complete campaign strategy modeled after proven success with other clients. It will address:
CAMPAIGN DURATION – How long should each campaign run?  How many emails will be sent for each campaign?
PROMOTIONS – What will be promoted? What incentive to purchase will be offered?
EMAIL FORMAT – Will it be a postcard burst or a full page with product presentation?
Design email templates
We will provide you with a series of templates for all major sales campaigns. Each one will contain those elements critical to the overall success of the email message.
Provide reporting and analysis
We will help you accurately track the results of each campaign and generate meaningful reports.
Capture more email addresses
Each email address you capture has a real revenue and profit contribution value, especially if you have a robust email program. We will help you improve your address collection process both online and offline.

---
Increase your Online Sales with an expertly crafted email campaign.
Call 1-888-838-1828 or