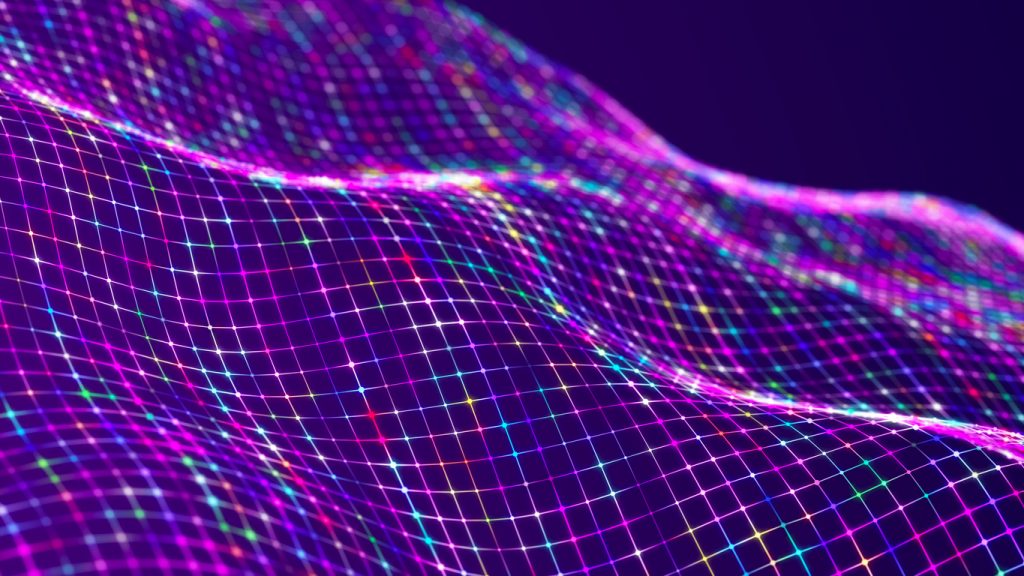 Natural Language Generation (NLG) is a type of artificial intelligence that creates natural language. "Natural" language sounds like a human wrote/spoke it.
NLG turns your structured and unstructured data into stories/narratives.
In simple terms, Natural Language Generation generates text and speech that humans can understand.
How does Natural Language generation work?
NLG uses several forms of AI to generate human-speak from data. It turns words into numbers and then looks at the relationships between them to classify and predict what's next.
When you write an email or text and the system offers suggestions of what to say next, it uses Natural Language Processing and Natural Language Generation. ** (Think Google Smart Compose.) 
When you ask a chatbot a question, it's often using NLG. (Most of the unsophisticated legacy bots don't use NLG, and you can see it in the quality of their responses.)
When you ask Alexa, Siri, Cortana, etc., a question, they use NLG.
What are the pluses and minuses of NLG from a marketer's perspective?
One of NLG's biggest benefits? It's FAST. Way faster than humans. Plus, it's great at turning analytics data, complicated spreadsheets, and such into narratives (stories) that people can easily digest and understand.
It's also typically much more diligent than humans at keeping your content current. NLG can continually update things you've written, resulting in more evergreen content, improved SEO, and so on. With some supervision, it can quickly adapt to brand, tone, style, and structure.
NLG's biggest drawbacks? (1) You're only as good as your data, and far too many companies have less than desirable data. (2) Bias and misrepresentation.
How do marketers use Natural Language Generation?
Marketers are actively using NLG in dozens of ways. Some of the most effective are:
Reporting. NLG is great at taking analytical information from your Web Analytics Packages (i.e., Google Analytics, Adobe, Heap); testing packages (i.e., Intellimize, VWO, Unbounce); internal search program's analytics; email analytics; etc., and turning it into summaries and narrative reports that you can use to supplement all your numbers. So, instead of just showing a bunch of graphs, tables, and pie charts, you can provide a summary of your findings. Far too few marketers are using NLG for this, and it's definitely a secret weapon in your arsenal.
Content creation and augmentation. NLG can be used to outline and/or completely write all kinds of content: from snippets to long-form and everything in between. Examples: Blog posts, articles, display and social ads, whitepapers, landing pages, chatbot responses, email subject lines, bullet points, briefs, instruction manuals, outlines, reports, product copy, press releases, summaries, prompts, link recommendations, push notifications, SMS messages, and so on.
Automating the "word parts" of SEO. This can be tricky initially, but the juice is worth the squeeze, so it's worth talking to your traffic folks about it. Incidentally, other parts of AI can help automate SEO's technical parts.
Creating bespoke journeys. Imagine tailored, highly personalized experiences for every guest who visits your websites. Best of all, it does it at scale.
Chatbots and finders. Decipher what you type and generate responses based on your query/comment.
Lead Follow-up and Nurturing. Automated text, email, and chat responses 24/7/365 ensure every lead is followed up quickly and efficiently, at least for the first touch.
Testing. NLG can be great at creating content for your tests, but it's even more advantageous to use it for your flies/spins. Flies and spins are used when you want to improve the variable(s) in real time.
Voice assistants. Many Business-to-Business, Business-to-Government, and CPG (Consumer Packaged Goods) companies are privately labeling Voice Assistants with "bonus content" about their products/services. Some use pre-packaged static content that they manually change out x times a year. However, most of them are working with the providers to turbocharge the learning of their products and services. 
How do marketers start with NLG?
Carefully.
These days, there's lots of excitement about Natural Language Generation and approximately 571058710051801850105815801851058 vendors who want to sell you their "revolutionary" service. Before you begin working with NLG or any other AI-assisted technology, identify your need(s). There are many ways to use NLG, and your success will HEAVILY revolve around your data. Many companies find that they need to do some housekeeping first.
NLG needs solid data in just the right format to work. So, figure out your data first. This is not rocket science, and it's essential with any AI-related project that you spend the time getting your data foundation right.
When your data is solid, start eating the elephant one bite at a time. It's easy to get excited about NLG and its never-ending possibilities. It's often best to start with the simple stuff first (aka Presets.)  This would include chatbot responses, FAQ generation, email subject lines, SEO tags, bullet points, snippets, etc., and 1-3 lines of clear, concise text.
As you get more comfortable with NLG and your quality of responses improves, you can move to bigger things like PDP (Product Detail Page) copy, blog posts, whitepapers, articles, etc. Incidentally, technical stuff, which is typically very cut-and-dry, is also relatively easy because there are clear boundaries about what's right or wrong.
Other tips…
Please don't start an NLG project unless you have the time it takes to set it up correctly and, more importantly, have someone to babysit it. The set-up of NLG services can be a time-suck initially, and the technology is not set-it-and-forget-it right now.
Measure what matters. There are various ways to evaluate whether your NLG package is beneficial. Sadly, many marketers are so enamored with the amount of output compared to "humans" that they ignore things like ROI. Please review your results to make sure they're meaningful and statistically significant.
Remember, The Machine analyzes, but it doesn't comprehend. Yet. The way it presents the data isn't personal. If you're open to it, things like NLG can show you many other possibilities about your customers, your brand, and your products/services.
Have questions about NLG? Have a tip you'd like to share? Tweet @amyafrica or write info@eightbyeight.com.
Want to read more about NLG? Click here to read the answers to three of the most frequently asked questions about Natural Language Generation.
*This saying is often attributed to Narrative Science.
**Technically, it also uses NLU, Natural Language Understanding. NLU is a subset of NLP.
A Down-and-Dirty Definition for Marketers. (Read more about these here.)